To be honest, we all need an escape from reality from time to time. Fort Wayne Comedy Club has had a storied past with regards to live stand up comedy. The late Snicker z Comedy bar operated for over 32 years providing the area with fantastic options. Add to the mix the boys and girls at B.C.C, MMT Comedy, Jirk, and Let's Comedy has made Fort Wayne a great place for comedy.
You can almost experience live comedy every day of the week. Fort Wayne Comedy Club opened to compliment the great scene that has put the town on the map. Fort Wayne even has its own comedy Festival. So whether you are a resident of the area or passing through, stop by 2104 Fort Wayne, IN,  every Saturday Night for a fun filled evening of laughter. Shows are every Saturday at 7:15 pm and 9:45 pm. It is downtown's 1st comedy club that brings the best comedians to Northeast IN. Moreover, they do not impose a two purchase minimum.
About Fort Wayne Comedy Club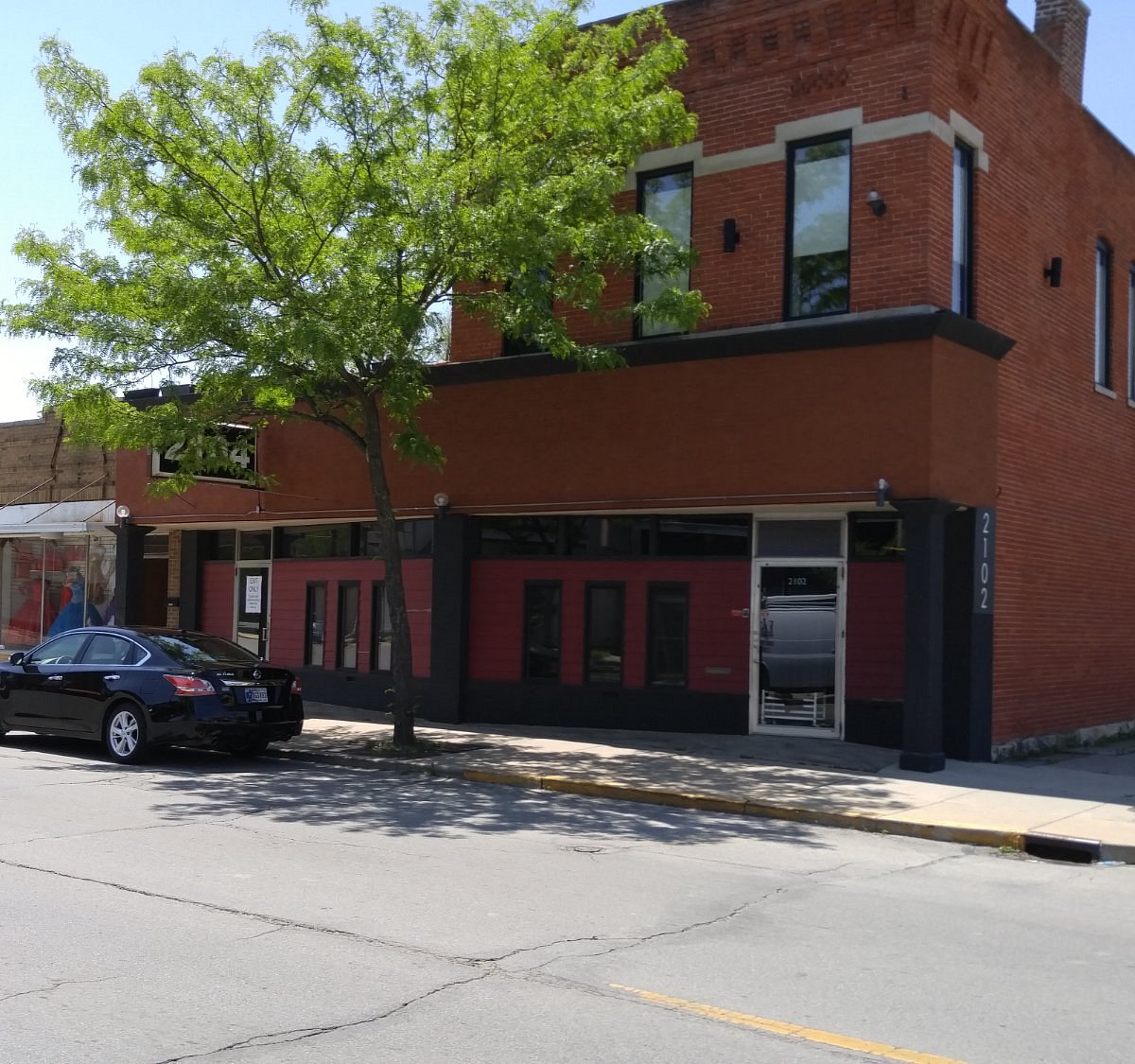 Fort Wayne Comedy Club, which opened in 2016, is a locally owned and operated business. It brings a diverse mix of today's greatest road and underground comedians to the area.
Fort Wayne Comedy Club promotes free speech and thoughts in order for great comedians to share their views and perspectives on the world around them. They promote comedians who attempt to be funny all the time but still leave the audience thinking. There are always groans and sentiments of 'I can't believe I heard that,' but there also a sense of 'my sides hurt from laughing.'
Their space is designed to be intimate, making everyone feel as if they are a part of the comedian's journey.
They have food and a bar but they pride themselves on being a hassle free environment, with no minimum purchase requirement.
Their ticket prices are the only purchase we must ask.
History
The Fort Wayne comedy club was established in 2016. After 13 years of travelling North America to perform stand up comedy, Michael Moses founded the off downtown Fort Wayne Comedy Club.
Business Owner
The business owner of Fort Wayne comedy club is Michael M.
He is a customer service specialist for 30 plus years and a stand up comedian for 13 plus years. He has combined the two in order to offer guests a great experience.
Fort Wayne Comedy Club Schedule
The showtimes are listed below:
Standard Comedy show Friday Showtime at 8:00 pm. Tickets are $25 each and door walk up will cost up to $30.
Standard Comedy Show Saturday Showtime at 7:15 pm. Tickets are $20 each and door walk up will cost $25.
Standard Comedy Show Saturday Showtime at 9:15 pm. Tickets are $25 each and door walk up will cost $30.
Doors will open 15 minutes prior to showtime. All comedy shows are for people above 18 years of age and older. Moreover, all sales are final and no refunds will be done.
Fort Wayne Comedy Club is located 1324 Minnich Rd, New Haven, IN 46774.
From November 20, 2022, the following shows are scheduled:
Firstly, on 20 November 2022: An Evening of Laughs with Michael Blackson & friends. It will be held at the Grand Wayne Center.
Secondly, on 20 November 2022: Kyle Kinane will perform at the Summit City Comedy Club.
Thirdly, on 20 November 2022: Heather Land will be performing at the Summit City Comedy Club.
Fourthly, On 23 November 2022: Friendsgiving Trivia at Summit City Comedy Club.
Fifthly, on 01 December 2022: FORT WAYNE IN Jason Banks LIVE at Summit City Comedy Club.
On 09 December 2022: Randy of Trailer Park Boys Randy's Christmas Tour in Fort Wayne Pierre's.
On 15 December 2022: FORT WAYNE IN – Joe Dombrowski LIVE at Summit City Comedy Club Summit City Comedy Club.
On 02 February 2023: Mike E Winfield will be held at Summit City Comedy Club.
On 02 March 2023: The Sexton Stage Production at the PFW Career Development Center.
Lastly, on 22 June 2023: Jerry Seinfeld will perform at the Embassy Theatre.
Fort Wayne Comedy Club Menu
Drinks:
Spirits
Beers
Wine
Signature Cocktails
Signature Martinis
Non Alcoholic Beverages
Appetisers:
Chips & salsa
Chicken wings
Basket of fries
Popcorn
Wings And Celery (BBQ or Hot):
6 pieces
10 pieces
20 pieces
Baskets (with choice of steak fries or onion rings):
Wings (BBQ / hot / naked)
Fish baskets
Catfish
Perch
Whiting
Tilapia
Let's Comedy Fort Wayne Comedy Club
Let's Comedy Fort Wayne Comedy Club is a comedy club in Fort Wayne, Indiana 46802, situated at 1915 S Calhoun St, LaRez.
Furthermore, the company is classified as a comedy club, bar & grill, talent agency, and event venue. It has two reviews with an average rating of five stars.
Let's Comedy is a comedy group that hosts, produces, books, and appreciates live comedy.
Since 2015, they've worked with over 25 venues in the United States, booking hundreds of comedians and entertainers. It includes Hannibal Buress, Cameron Esposito, Sasheer Zamata, Wyatt Cenac and Brian Posehn. They also worked with Bobcat Goldthwait, Jen Kirkman, Emo Philips, Zainab Johnson, Barry Crimmins, Todd Barry, and WWE Superstars Mick Foley, Rob Van Dam, and Jake "The Snake" Roberts.
They also work with clubs, communities, venues, organizations, charities, businesses, high schools and universities. It is to bring together a comedic experience. That includes teaching, bringing in an act or special guest, hosting or judging events, or just adding a special element to an already existing festival or event series.
They also have a tagline that says, "We look forward to laughing with you. Not at you!"
Fort Wayne Comedy Club Promo Codes
Fort Wayne Comedy Club provides high-quality products that can help make your life better. There are many ways to save money when you shop on the Fort Wayne Comedy Club:
Join the Fort Wayne Comedy Club team for latest updates and discounts by providing the email address.
The Fort Wayne Comedy Club also pushes out a 30% OFF discount on site wide orders.
People can buy Comedy Club offers and save hugely.
Guaranteed free shipping in the US if you shop over a certain amount.
Visit this link to Hot Deals.com for promo codes: Link to Promo Codes.
Fort Wayne Comedy Club Black Friday Sale
Currently, Black Friday has become an annual shopping season of discounts in many western and even Asian countries. The Black Friday sales of many stores will start on the Friday following Thanksgiving Day and lasts for a week nearly. However, some bargains will just stay for one day. During the shopping season, you can easily find that the prices of many items like clothes, homewares, electronic devices, Christmas decorations and so on are cut to a large degree.
As for the Comedy Club, there are various Black Friday Promo Codes on a large number of products. On the coupon page, you can also find those applicable Fort Wayne Comedy Club Black Friday Promo Codes, all of which have been tested and will be updated daily. Just click the one you like and enjoy your savings. Please keep in mind that the valid time of some Black Friday deals is not very long. It is wise to act as soon as possible. If you miss this chance, you will have to wait for another year!
Fort Wayne Comedy Club Cyber Monday Sale
Cyber Monday is another e-commerce celebration in which many amazing discounts are released by those online retailers. Currently, it has become one of the busiest online shopping days along with Black Friday in many countries. The shopping event usually begins at 0:00 and ends at 24:00 on the first Monday after the Black Friday. On that day, you can find a lot of products like flight tickets, event tickets, clothes kept discounted to a large extent like Black Friday sales.
As one of the stores joining in the event, Fort Wayne Comedy Club provides their customers with a large number of fantastic Cyber Monday promotions. And there is another good news that you don't need to find those deals for yourself as we have collected all Cyber Monday Promo Codes for you. What's more, all coupons have been verified and are updated daily. What you only need to do is browse those coupons on HotDeals, choosing your favourite Comedy Club Promo Codes & Coupons, and redeeming them when you pay your bill. It's the greatest time to purchase gifts or decorations at unbeatable prices for your upcoming Christmas holiday. The earlier you place an order, the earlier your parcel is received.
Printable Coupons
Printable coupons are unique barcodes provided from the store. Both in store coupons and digital Fort Wayne Comedy Club Coupons committed to save big. Comedy Club printable coupons will show on the Fort Wayne Comedy Club Promo Codes page one day. Fort Wayne Comedy Club has such amazing online Coupon Codes for you to use already. If you make full use of the Club Coupons, you can always enjoy a shopping experiment with a low budget. So get the coupons for saving and grab the best deal. Also, we post the best online deals, in store coupons to also assist you reduce your shopping budget and live well.
Senior Discount
The unique Promo Codes senior discount is welcomed by many companies and gives a small discount for spending on products and service. The Club Promo Codes and Coupons are also listed here, and all of them are hand-picked by our staff with usual updates. Moreover, from the Coupons page, you can pick up one and save 30% OFF. And all those Coupon Codes and offers are active with a limited time; place an order at fortwaynecomedyclub.com now. We will gather more complete Summit Comedy Club Promo Codes all the time to save your time and money.
Employee Discount
Basically, employee discount is designed for the company employee exclusively, and many companies will promote employee discount for stuff. Customers can purchase some products they like based on employee discounts at a cost-efficient price. The Club employee discount will offer upcoming days. Now, since the Comedy Club Promo Codes listed various benefits and offers, customers can receive the different product discounts. Applying the Comedy Club Coupons to purchase goods is the most economical way for customers. You can browse the preferential information on fortwaynecomedyclub.com and purchase necessary goods.
Enjoy your shopping on fortwaynecomedyclub.com. They is waiting for your purchase!
Military Discount
As we all know, military discounts are unique and special offers to the military person. You can spend less on shopping with this special offer. The Club military discount will also issue sooner or later. Additionally, you should use these coupons, offers and deals active now. Hurry up to pick up the offers before they vanish. You will learn about all discount information with HotDeals , come and try it, you will enjoy your shopping time.
Student Discount
Any student with a valid ID can receive student discounts online or offline, and helps students save money when they shop online or in-store. Summit Comedy Club perhaps will issue student discounts sooner. Currently, students should use the general Promo Codes and which will also reduce shipping cost at fortwaynecomedyclub.com. Pay attention to the latest Coupon Codes on this page, and select to apply when you check out. We are glad to share amazing discount information with you. Also looking forward to your visit!
Membership Discount
Membership discount offers existing customers a great shopping experience and a cheaper price. The club membership discount will be active soon. Also pay attention to the other Summit Comedy Club Promo Codes and offers that are listed. Grab the coupons and sales on the page before they vanish. Hot Deals posts the best online deals, you'll learn about Comedy Club membership discounts once you've subscribed to them.
Rewards Program
Lastly, the Rewards Program aims to benefit the customers with bonuses. The Summit Comedy Club rewards program has ended. So try your luck with the promo codes and discounts for a big discount instead. Start a shopping experience at fortwaynecomedyclub.com, and paste the Coupon Codes to the code box and finish the pay. Moreover, we are a convenient website for you to choose different Coupon Codes and discounts, you can get info regarding the issue of Club rewards program here. Hopefully it will also help you.
F. A. Qs
1. Where is Fort Wayne Comedy Club?
Ans. It is located at 2104 Fort Wayne, IN, US.
2. Is Fort Wayne Comedy club and Summit Comedy Club the same?
Ans. Yes, Summit Comedy Club is also known as Fort Wayne Comedy club.
3. When does the club open?
Ans. It opens every Saturday at 7:15 pm and 9:45 pm.
4. Does the club serve drinks?
Ans. Yes, it does.