0
Casino Cruises in Florida
Casino Cruises in Florida: If you are a casino enthusiast, you don't have to go all the way to Vegas. You can place your bets at several Florida casinos located across the state, or set sail from Port Canaveral or Jacksonville on a casino cruise where you can play your favorite games while you sail the seas. Discover what Floridians already know… float away for a day, leave your cares behind, and come back refreshed – you might even come back with a little more cash. Now that's a winning combination!
While just a few years ago there were many choices when considering a casino cruise, today just one company sails the waters off Florida's coasts.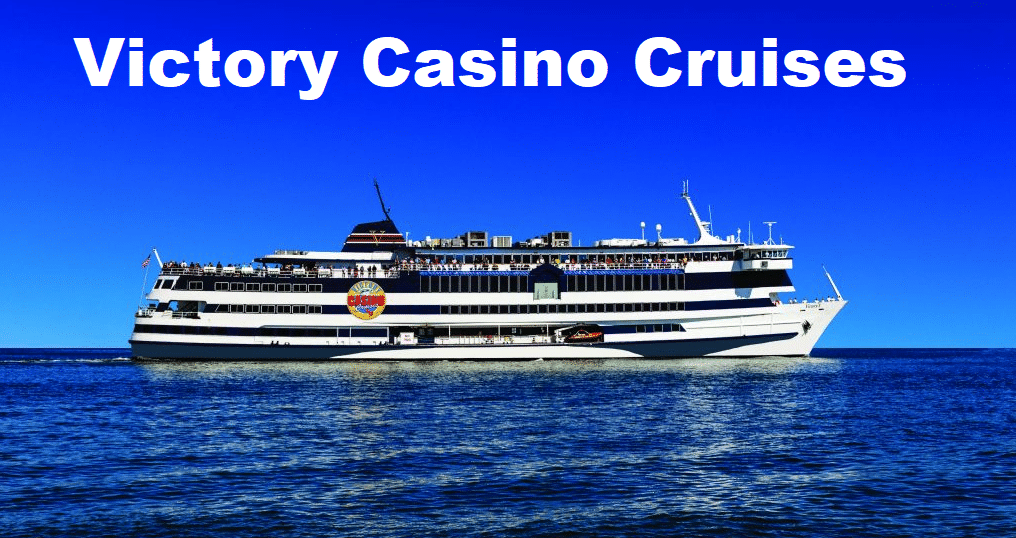 Victory Casino Cruises
Victory Casino Cruises is the most authentic Las Vegas-style casino experience in Florida, featuring five and six-hour cruises along the Space Coast and departing from Port Canaveral, Florida.
Our cruise ship showcases over 600 slot machines and the best selection of 27 casino games, including Florida's only LIVE roulette and LIVE craps tables. Our Sportsbook Lounge, the only sportsbook in the state, will take bets on basketball, football, baseball, soccer, boxing, MMA, hockey, and more. Enjoy superb food, buffet dining and drinks on all four decks. For spectacular entertainment, Big Norm's Club V offers free shows and a beat-filled dance floor for parties of all sizes.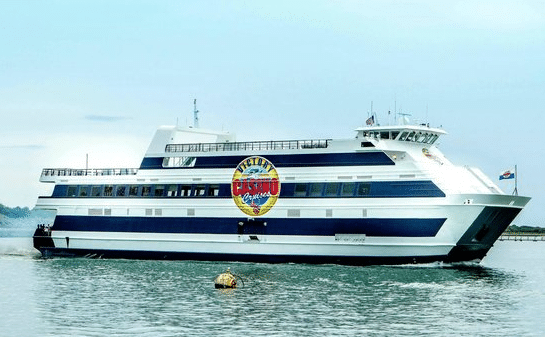 Just for playing slots and casino games, you can earn Reward Points for perks like free drinks, free food, free gifts and even dollars taken off your final bill. Discover why Victory is the most authentic, affordable and fun casino experience in Florida!
Victory Casino Cruises – Port Canaveral and Jacksonville
It's a sure bet that you'll have a great time when you set sail on your casino cruise from either Port Canaveral or Jacksonville.
The Port Canaveral casino cruise is the largest ship with four decks of gaming action, including over 600 slot machines. Passengers can also play bingo, blackjack, craps, roulette, poker and more for a morning or evening of fun.
Sailing from Jacksonville's historic Mayport area, Victory's ship boasts three decks with over 300 slot machines. Players can also try their hand at blackjack, craps, roulette, and poker.
Reviews of these cruises are mixed, but whether you win or lose, most agree that they had a great time. We found the biggest complaints seemed to be the smoking that is allowed on some decks and the food. On the contrary, the best compliments came because of the food and staff friendliness and courteousness.
Another common complaint was rough seas. This usually depends on the weather and is beyond the cruise line's control. If you are prone to motion sickness, check weather reports in advance to make sure there will not be a chop on the water and take medication if necessary.
Ticket Information and Details
It's just $13 to board either ship. Dining is additional and the cost depends on the day of the week and time of day of the cruise. Prices begin at $15.00 and go as high as $22.50. Purchase advance dining and save some money.
For Casino information or reservations call 855-GO-VICTORY (855-468-4286) or visit victorycasinocruises.com.
Transportation is available to both the Port Canaveral and Jacksonville docks from various locations. It is worth the additional charge for the convenience and if you plan on drinking on board, it is cheaper than calling a cab. Either call the above phone number or check the website for pickup points for either location. A 24-hour advance reservation is required along with a small transportation charge.
What Do You Wear On A Casino Cruise?
All Victory Casino Cruises guests are required to wear shirts and shoes at all times. Swimsuit tops are allowed when worn with other appropriate clothing. Depending on the venue and event, variations may be acceptable.
Are Drinks Free On Victory Casino Cruise?
YES DRINKS ARE FREE….but!!! – Victory Casino Cruises.
How Much Is A Casino Cruise?
Boarding is one hour prior to departure
Victory I Pricing Per Person For Cruise (Includes Port Fee/Parking/Federal Tax)
Boarding
Dining Purchase On Ship
Wednesday and Thursday PM Cruises
$13
$17.50
Friday and Saturday PM Cruises
$13
$22.50
Sunday Noon Cruise
$13
$22.50
Where Does Victory Casino Cruise Sail?
AMERICA'S BIGGEST AND BEST CASINO CRUISE SHIP®
Victory Casino Cruises is the most authentic Las Vegas-style casino experience in Florida, featuring five and six-hour cruises along the Space Coast and departing from Port Canaveral, Florida.