Placing Bets at the Top Casinos in San Juan
Top Casinos in San Juan: Right along the magnificent Atlantic Ocean stretch, you'll find luxurious casinos with a winning ambiance and friendly staff ready to give you personalized service.  The hotels and resorts with casinos typically offer free or discounted parking and/or discounted accommodations for casino members.
A membership is typically free to get with a valid ID (i.e. driver's license) and social security number.  Make sure to ask about casino membership and affiliated discounts before choosing which casino to go to.  The official minimum age for casino entry in Puerto Rico is 18.  However, some casinos enforce a minimum age of 21 to maintain a more mature crowd.
Did you know that in Puerto Rico, all the casinos are in hotels? Ah, but which hotels have the best gaming? In San Juan, these ones stand out.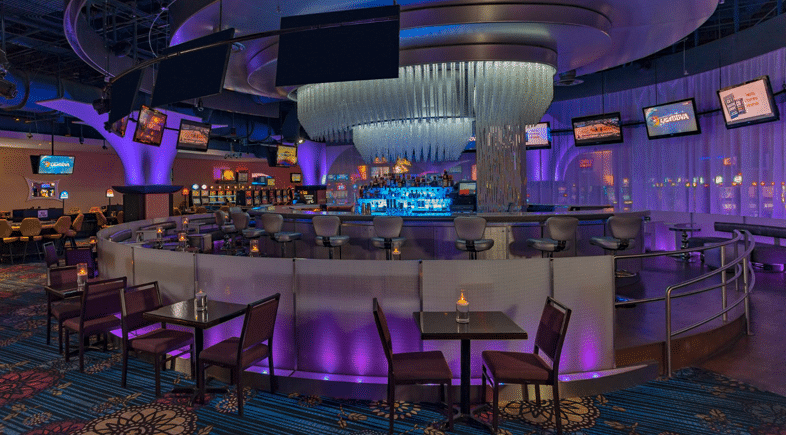 El San Juan Hotel and Casino
ADDRESS
6063 Av. Isla Verde
, 
Carolina
, 
00979
, 
Puerto Rico
The grandaddy of them all, the El San Juan Hotel & Casino is in a class by itself among casino hotels. It's got a storied history; this is where the A-list celebrities like the original Brat Pack used to hang out, and today's stars still come here for a good time. With a lavish lobby, lounge and bar area that is always hopping, and terrific live salsa bands adding to the buzz, it's one of the few places where the hottest action might be away from the tables.
The casino is a sprawling affair, with 13,000 square feet of gaming space featuring Blackjack, Craps, Baccarat, Roulette, Caribbean Stud Poker, and 300 slot machines.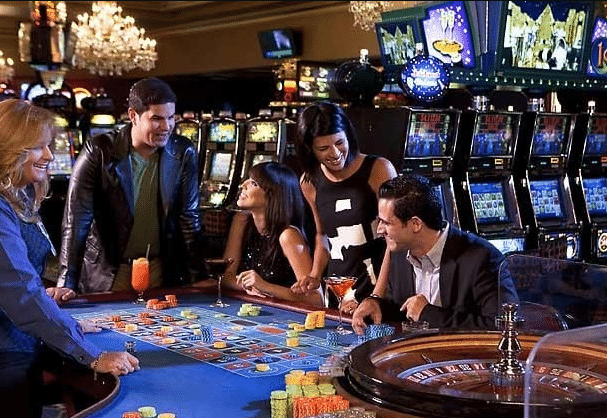 Sheraton Puerto Rico Hotel and Casino
ADDRESS
200 Convention Boulevard
, 
San Juan
, 
00907
, 
Puerto Rico
The newest hotel on this list, the large and well-appointed Sheraton also boasts the largest casino in Puerto Rico, with 20,000 square feet of gaming space. The hotel's Casino Metro has almost 450 slot machines and 16 table games, including blackjack, roulette, baccarat, pai gow poker, and three-card poker. Hardcore gamers can sign up for the M Players Club, a points card that can be redeemed for reward dollars.
A very cool feature of the casino is its entertainment niches reserved for live bands and mingling. An oval bar on the floor is a nice meeting point, but my favorite feature was the second-floor enclave where a funky trio livened up the atmosphere with '80s covers.
Condado Plaza Hotel and Casino
ADDRESS
999 Ashford Ave
, 
San Juan
, 
00907
, 
Puerto Rico
Of all the casino hotels in San Juan, the Condado Plaza feels most like a Vegas property. It's the first hotel you come across as you enter Condado from Old San Juan. At over 12,000 square feet, it's among the largest casinos in San Juan, and it's open 24 hours-a-day. When you're ready for a break, check out the Cocolobo lounge and club for drinks, food, and live music.
Condado Plaza Hotel and Casino features include Over 400 slot machines, Blackjack, Craps, Roulette and Texas Hold-em (this is one of only a handful of casinos in San Juan that features Hold-em games).
The Ritz-Carlton, San Juan Hotel, Spa and Casino
ADDRESS
6961 Av. Los Gobernadores
, 
Carolina
, 
00979
, 
Puerto Rico
The Ritz's first casino lives up to the brand's reputation for elegance. This large casino wins major style points and is decorated in a throwback style you might see in Monte Carlo. I also give it props for having a cigar maker rolling fresh cigars just outside and a new lounge on the second floor to break up the action. Open 24 hours-a-day, it's also got plenty of gaming, including Blackjack, Roulette, Caribbean Stud Poker, and over 300 slot machines.
Marriott San Juan Resort and Stellaris Casino
ADDRESS
1309 Ashford Ave
, 
San Juan
, 
00907
, 
Puerto Rico
With its right-on-the-beach location in Condado, a beautiful outdoor pool, and renovated rooms, the Marriott is a well-priced favorite. Its casino is no less popular and is known for its friendly staff. Occupying a spacious 12,000 square feet, it conforms to the more popular classic European look that you find in so many of Puerto Rico's casinos.
Features include Blackjack, Roulette, Craps, Caribbean Stud Poker, and slot machines.
Does San Juan Have Casinos?
The majority of the casinos are in the New San Juan districts of Condado (San Juan) and Isla Verde (Carolina). There is one casino in the Puerto Rico Convention Center District where you can experience excellent gaming and entertainment.
Does Puerto Rico Have Casinos?
Puerto Rico is a country in Caribbean with legal gambling. … The types of gambling available in Puerto Rico are: casinos, horseracing tracks. The largest gambling city in Puerto Rico is San Juan with 8 gambling facilities, 92 tables games, 1,979 gaming, slot, and video poker machines.
What Is The Largest Casino In Puerto Rico?
Puerto Rico's capital, San Juan — which is also the largest city, offers the highest number of casinos: eight. San Juan also offers 92+ table games and 1,979+ gaming machines. Stellaris Casino at San Juan Marriott and Ritz Carlton San Juan Hotel & Casino are the largest casinos in Puerto Rico, accordingly.
What Should I Do In San Juan Puerto Rico?
8 Epic Things to Do in Puerto Rico (Post Hurricane Maria)
Explore Colorful Old San Juan.
Try Puerto Rican Food.
Explore a 500 Year Old Fort.
People Watch with A Cup of Puerto Rican Coffee.
Browse Outdoor Art Galleries.
Join a Puerto Rican Festival.
Snorkle & Scuba Dive in Culebra.
Tour the Bacardi Rum Factory.