Gambling comes with a significant share of risks in a country like India because the government has banned it most all but three states. Online casinos have come as a boon for Indian players looking to play entertaining games like roulette and poker. Roulette involves a great deal of monetary risk because it's a game of chance and the house a high edge. 
But that's not the only risk involved in online roulette in India. A gambler is always ready to take fair risks in the game he's playing. But no one wants to deal with threats of security and theft. You only want your money at stake. The restrictive and illegal nature of online gambling in India leads to this risk.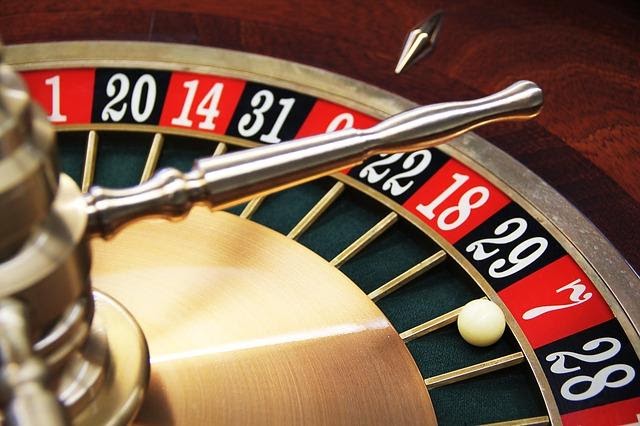 Some people might assume roulette to be a scam online. They think every online casino is a cheater because of their own experiences. In reality, options are aplenty, and gamblers can play roulette online without dealing with unnecessary risks. There are a lot of legitimate sites offering a trustworthy platform. We will now discuss why online roulette is rumored to be a scam in India and how to eliminate the risks.
Machine tampering
Risk- Since online casinos are a virtual entity, there's no guarantee if they work honestly. It is like one of those claw machines at the mall. If they work fairly, you have an even chance of winning or losing. But if they don't want to give away any gifts, they oil the machine to the point that it can't pick up any toy whatsoever.
The same happens to many online casinos. If they want you to win in roulette, the ball never lands on your number. A lot of gamblers believe that online casinos are never fair. They think that online casinos will only earn and never let you win. And if you play roulette at a blacklisted casino, you can become a part of their scam. But there are several online casinos that have to build their names on customer's trust.
Way to eliminate the risk – Research is the best way to reduce this risk. Always read through customer reviews over different sites on the internet. While almost every casino has a bad review or two, never play roulette in a casino having an abundance of bad reviews. Explore all your options, and you will find a few credible casinos.
Payout scams
Risk- As soon as you search "roulette online", an endless number of results will pop up on google. Many casinos will be offering lucrative offers, bonuses, and claims of being trustworthy. But there are plenty of sites that make fake claims and scam their customers. They want to dupe you into depositing money.
They promise of quick withdrawal too. Once you have started earning, they never payout. They would start making excuses and call you out for violating their terms and conditions. You never want to lose your hard-earned money even after winning the game.
Way to eliminate the risk- Again research is the first precaution. Do extensive research upon the player feedback because players are the first ones to storm the internet with poor reviews. Another critical factor is the license of the site. 
Try to check whether the website is licensed or not. Opting for a licensed site lowers the risks of scams. Try to opt for live roulette sessions involving a live dealer. Talk to the dealer and other players through which you can ensure that the roulette system is legitimate. It would help if you always play online roulette live.
Bonus scams
Risks- As soon as you land on an online casino site, many attractive bonuses would pop up. Some websites offer incredible benefits, like signing up and play for free to win real money. No roulette casino out there is made for charity. They would never give out more money than they earn.
So the catch behind these extravagant bonuses is that they come with some terms and conditions. These terms and conditions may include depositing a significant sum of money to avail bonuses. Now online scam casinos want you to deposit the money but never payout once you win.
Way to eliminate the risk- Always read the terms and conditions properly before depositing money to play online roulette. You don't want to be part of a scam website. You are here to have fun and gamble fairly. Don't get duped into hard-to-believe offers. Research and opt for fair websites that may offer lesser bonuses comparatively.
As we sum, you must have realized that playing roulette online isn't actually a scam. Many online casinos are really providing a fair platform to play roulette online. You just have to be a little aware and know where you are risking your money. Credible sites are highly unlikely to ruin their hard-earned images.