Is gaming on your mind? Are you fond of playing slot games? Well, let us start with some facts. Did you know that slots constitute about 70% of all online casino games? Now, as a newbie or an experienced player, you must be a little worried about the legality and authenticity of online gaming.
To your biggest surprise, and relief, you would be happy to know that most online casino games are not rigged. In fact, for online casino operations, online slot machines are like gold mines, as 70% of the industry profits are constituted by online slot machines.
Types of Online Slots
Classic slots
These machines have fast-paced games with three reels and are usually without bonus features. They use symbols like fruits, 7's, diamonds, and bars.
Video slots
These slots have strong thematic content supported by audiovisual effects. They come with five or more reels. There are many attractive features like pick objects bonuses, free games, etc. attached to them, and most of the slot games fall in this category.
Progressive slots
These slot games do not have fixed highest payouts. They keep increasing with each bet. If the full ticker amount is received, the player wins the progressive jackpot, which is achieved via a combination of symbols, bonus game, or just randomly.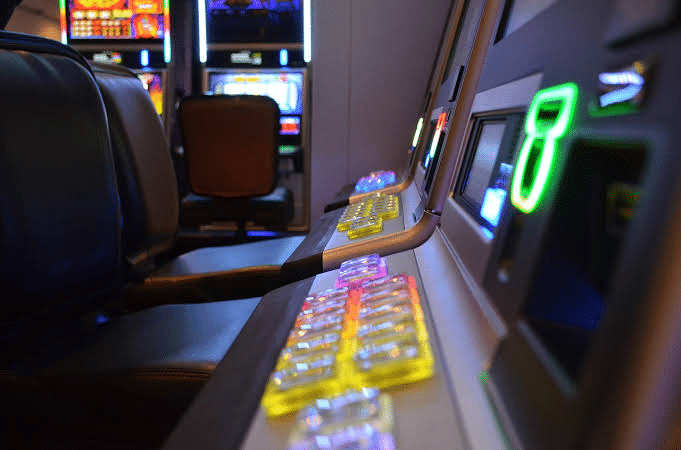 Branded slots
These slots are the most innovative ones, compiled from movies, sports celebrities, television serials, or even rock bands. They need licensing agreements and are developed using content from the original. 
Reasons for the Popularity of Online Slot Games 
The popularity of online slots rests on various factors- 
No complex skills required-  

Online slot gaming does not require mastery of any complicated strategy to ensure success. In fact, slot machines reach out to a larger player base due to easy accessibility through smartphones and laptops, anytime, anywhere.

Higher payout ratios-

When compared to line betting, slot machines routinely pay out to the tune of 1000x. There are some which pay out 10,000x and even more. This exposure and accessibility to winning unlimited money from limited stakes is a major reason why online slots are gaining momentum in today's era.

Attractive packaging-

Online slots come in the form of a package of thrilling entertainment that picks up popular themes and represents them through symbols, graphics, and audiovisual effects. All of which accounts for an immersive overall gaming experience. Hence, it is easy to align your interests with a wide variety.

Innovative gaming features-

Online slot games can be easily incorporated with novel gaming features. Every new game comes in with newly added features, comprising of unusual reel structures, different types of symbols, extra bonus features, etc. Online slots, therefore, can never let boredom sweep in as there is always something new on your platter.
How Slot Machines Work
Slot machines are no more the same old electromechanical devices. Both online and physically present casinos now operate through software. A random number generator (RNG) is used by the software to determine the symbol on the reels at the end of every spin. Hence, the entire process is 100% fair and absolutely unadulterated.
Closing Thoughts
Online slots are here to stay. So, if you love to play online slots, get geared up to storm the online slot world with lottoland.asia. A whole new world of online gaming awaits you, giving you an opportunity for cash out winning, without investing a penny.