Snoqualmie Casino: A Guide for Visitors
Snoqualmie Casino: Just 30 minutes east of Seattle off the I-90, Casino delivers some of the best gaming and entertainment around. With its upscale lounges and bars, it's a perfect destination for your special night out. Add a renowned concert venue, six exceptional restaurants, 54 table games, and 1700 slots, and you'll think you've died and gone to Vegas!
Snoqualmie Casino is located east of Seattle, just off of Interstate 90.
37500 SE North Bend Way
Snoqualmie, WA 98065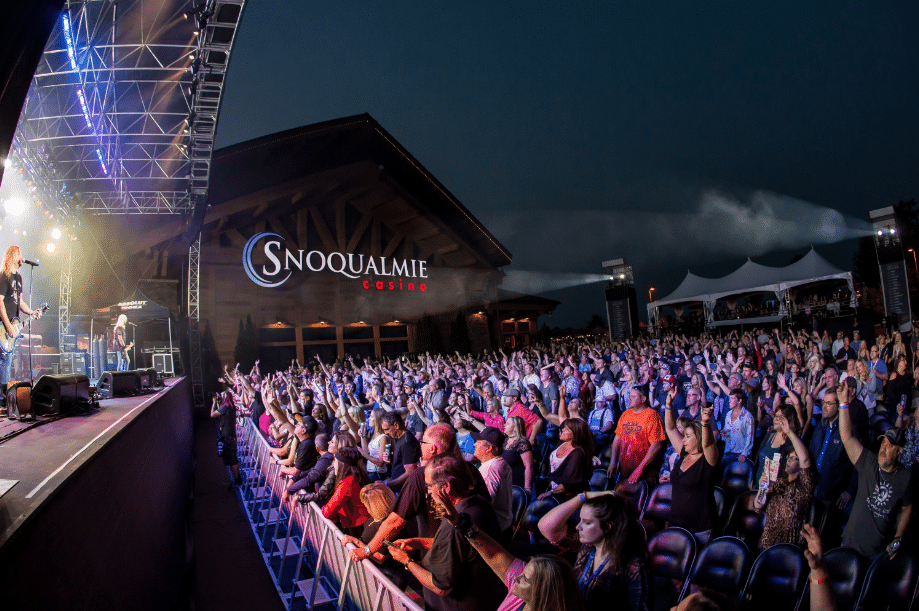 The Casino is offering $1 million to jump-start an assessment on how to improve safety on an especially deadly stretch of highway used by employees and patrons to get to the casino.
Casino CEO Brian Decorah made the offer in a letter to the state secretary of transportation, Roger Millar, after two of the casino's employees, a mother, and daughter, were killed in a crash on State Route 18.
Casino representatives say state records show that there have been 25 serious-injury or fatal traffic accidents on S.R. 18 between Issaquah-Hobart Road and Interstate 90 since 2010. Over the past 10 months, there have been seven fatalities.
Gambling at Snoqualmie Casino
Snoqualmie Casino offers the full range of Vegas-style gaming, including the latest slot machines and table games such as blackjack, craps, and roulette. They also offer a 5-table poker room. You'll find all levels of play at Casino, from penny slots to no-limit poker tournaments.
Food and Drink at Snoqualmie Casino
You'll find both fine and casual dining at Casino. The Falls Buffet has stations offering foods from around the world, including hand-carved rotisserie-grilled meats, wood-fired pizza, a Mongolian grill, and yummy desserts and pastries. Weekend brunch includes dim sum. For a romantic dinner for two, try Terra Vista, which serves seasonal Northwest cuisine in an intimate environment. Quicker meals can be found at one of Snoqualmie's casual dining options: a deli, a sushi and noodle bar, or an espresso bar.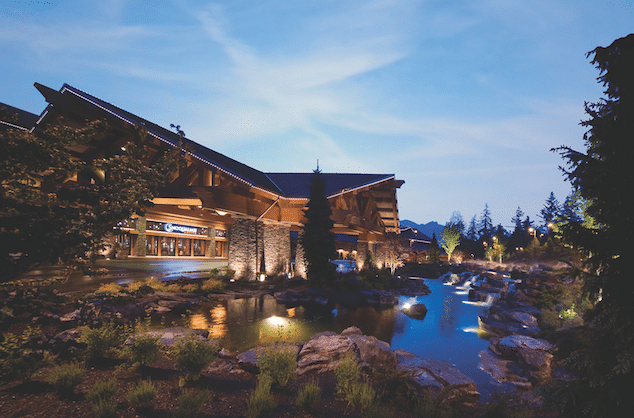 Entertainment at Snoqualmie Casino
You can enjoy live music and entertainment at the Casino Ballroom. The Ballroom serves as the venue for a variety of different entertainments, including big-name concerts, live sporting events, or poker tournaments. Acts that have performed in concert at the Snoqualmie Ballroom include the Gin Blossoms, LeeAnn Rimes, and Smashmouth. During the summer there is an outdoor concert venue, which also features popular music acts.
Parking at Snoqualmie Casino
Parking is located below and behind the casino building. You can park in the outside lot or in the multi-level underground parking structures.
Hotels and Lodging Near Snoqualmie Casino
While no overnight accommodations are available at Casino, there are a number of nearby lodging options. Here are my recommendations:
Salish Lodge and Spa
Issaquah Hilton Garden Inn
TripAdvisor's Best Hotel Deals near Snoqualmie
"Over the last 10 months, that is one fatality every 43 days," Decorah said. "That's alarming."
State officials say funding to study the problem will be available through a state appropriation sometime next year. But Decorah says the casino wants the safety assessment to begin right away.
"We have 450 team members that travel this stretch of road, every day," he said. "Each day without action is another day that we wait to hear news of another tragedy. We don't want to wait."
On Oct. 12, Casino employees Maria Wong and her daughter, Jasmine Lao, lost their lives during their morning commute when a driver crossed the center line and slammed head-on into their vehicle, Decorah said.
Does Snoqualmie Casino Have A Hotel?
Snoqualmie Casino Hotel Guide
It is time to up the ante, at Snoqualmie Casino! Found in the city of Seattle, it is a bustling tourist magnet. The only accommodation that's close to Snoqualmie Casino is the Salish Lodge & Spa.
Does Snoqualmie Casino Have Rv Parking?
Parking at Snoqualmie Casino
Parking is located below and behind the casino building. You can park in the outside lot or in the multi-level underground parking structures.
What Exit Is Snoqualmie Casino?
The casino will be on the right. Take Hwy 18 north to I-90. Head east to EXIT 27.
Does Seattle Have A Casino?
Casinos dot all of Western Washington and range from tiny to quite large. Within the city limits of Seattle and Tacoma, casinos are usually small with a limited number of games. It doesn't take more than a half-hour drive from any Seattle-area city to get to a large Indian casino, and the drive is usually worth it.